Boilermakers Local 647
Proudly serving Minnesota, North Dakota, and South Dakota since 1936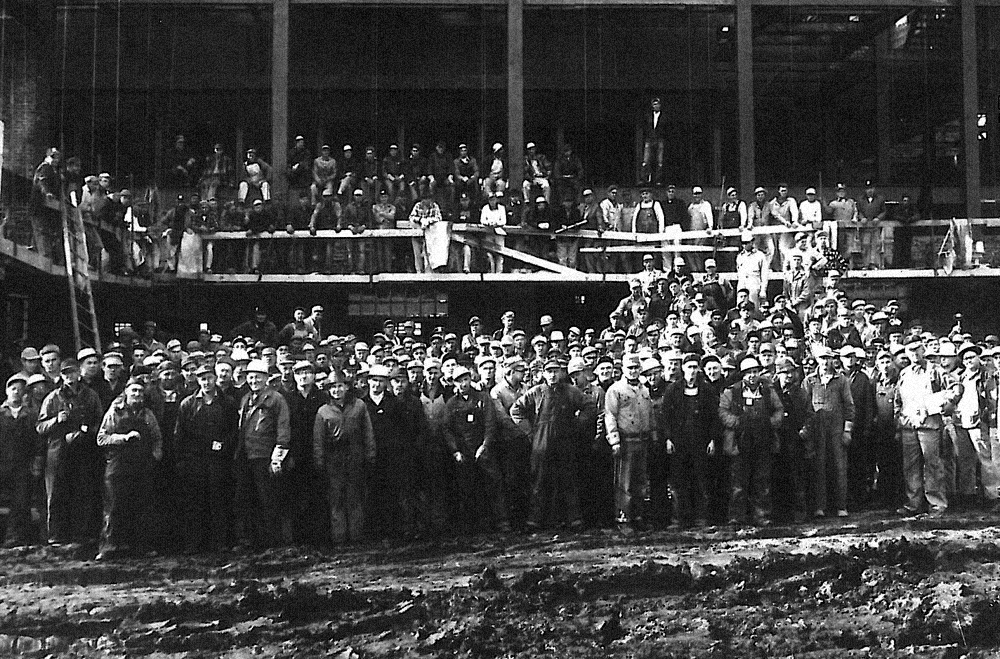 ---
Current

News and Events 

EPRI
Attention Journeymen:
Local 647 is now an EPRI (Electric Power Research Institute) qualified certification center.  If you intend on keeping our ability to be riggers at our nuclear facilities, refineries or the Xcel fleet, you will need this qualification.  The qualification consists of a written exam and a hands-on exercise that needs to be done on our rigging structure at the Ramsey hall.  The written exam can be taken in Ramsey or Mandan and can be taken prior to the hands-on exam.  Once you have taken the written exam, you do not have to rush to get the hands-on done as there is no expiration date on the written.  To become qualified, you will need to do both.
There is a pretest available on the Boilermaker LMS website.  If you do not take the pretest, you most likely will not pass the written exam.  To take the pretest contact Rich, he will compile a list and we will get you registered on the website.  
We will have a crane available later this summer for the hands-on exam.  We can accommodate about 15 per day for that portion.  Get signed up for the written exam sooner than later for a shot at the hands on portion before we fill up.
Fraternally,
Carey Kowalski
---
Minnesota Mining
We encourage all members and their families to submit an email to the U.S. Forest Service in opposition of the proposed lease withdrawal of thousands of acres of mineral exploration and mining development in Minnesota.  The Boilermakers support mining in Northern Minnesota as it provides good paying jobs in an area that is in desperate need of them.  Please take a few minutes and click here for more information and to submit your opposition.
---
Certified Welding Inspector Scholarship Program
The Executive Board and membership voted to start a Certified Welding Inspector Scholarship Program to assist members in attaining the Inspector certification.  There have been many requests from area contractors for Boilermakers with a CWI certification; and in recognition of this need the Executive Board and membership approved this program.  Please contact Luke for details if you are interested.
---
Educational Trust Fund Created
An educational turst fund has been set up for the children of Thad Lais to help them with their future education.  If you would like to donate please make a check payable to: Thad Lais Children's Memorial Fund and drop off or mail to any Wells Fargo Bank location.
---
JMEQ Testing/Journeyman Upgrades
The Local has been notified by the International that the deadline for journeymen upgrade/equivalency training has been extended until January 1, 2016.  Any Journeyman that has not gone through the Apprenticeship must have the JMEQ tests along with Journeyman upgrades completed before the deadline.  
---
Justice for MN Terex/ASV Workers
The NLRB has granted the International Brotherhood of Boilermakers and Local 647 the Gissel Bargaining Order.  Terex is required to return 13 terminated employees back to work and bargain with the Union.  Please click here for the article with more information. 
The International and Local #647 are still waiting to hear from the NLRB in regards to the objections the company raised in the Administrative Law Judges Gissel Bargaining Order.
---
Amendment to Referral Rules
Please click here for information on the offical notice of the Amendment to the Model Referral Rules regarding employment through NTD contractors.  Also, please click here for information on the qualifications that are required to be on the tank builder out of work list.  This amendment will become effective June 1, 2015.  Please click here to see a copy of the current Referral Rules. 
---
 M.O.S.T. Drug Policy
Please click here for information on the M.O.S.T. Drug Policy changes effective August 31, 2015.  
---
Insurance Eligibility Problems
If you are having insurance eligibility problems you need to go to the Boilermakers National Funds website and fill out a new Coordination of Benefits form.  Please click here for the website.
---
Financial Advisors
Anyone that is thinking of retirement or investing is encouraged to contact Principal Financial Group. Please click here to see the products and services that are available as well as their contact information.
---
 Want to be a Boilermaker?
Please click here for dates and times to apply to start your career as a Boilermaker. 
---
   Want to form a Union?
Are you interested in forming a Union within your workplace?  If so, please click here for more information.
---
TWIC Enrollment
The Local is encouraging members to get a TWIC card for upcoming work.  For pre-enrollment and to schedule an appointment click here. To schedule an appointment for Bismarck, ND (Thursday only) please call 701-223-4424, for Dickinson, ND (Tuesday through Thursday) call 701-483-6559.  The cost for the card is $128.00.  If you have any questions please call the Ramsey Hall. 
---