Boilermakers Local 647
Proudly serving Minnesota, North Dakota, and South Dakota since 1936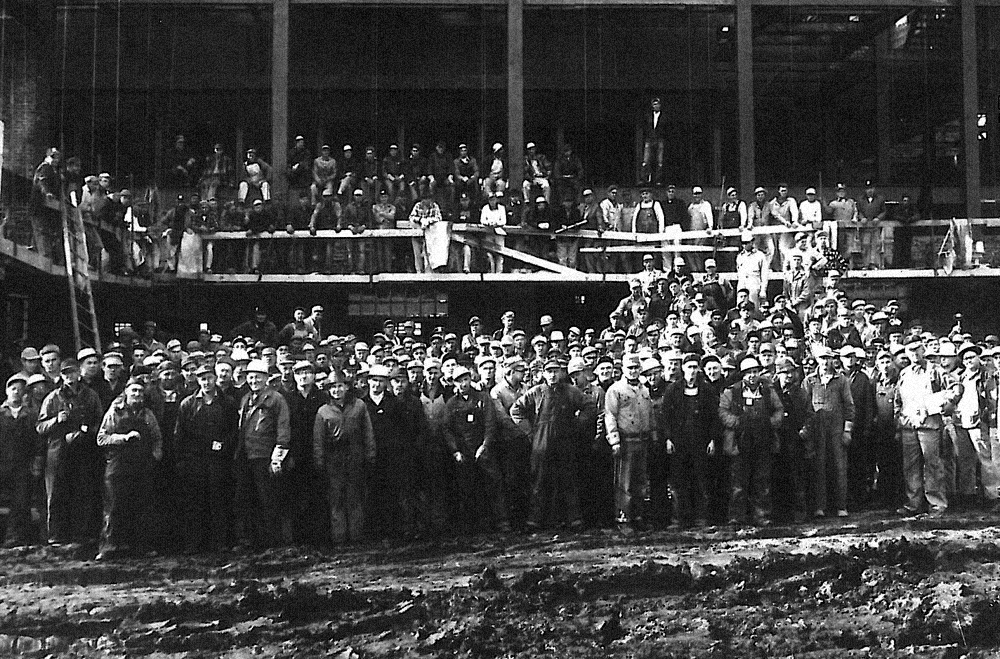 ---
Current

News and Events
MCL Union Benefits
As an active field contruction member in good standing of Boilermakers Local 647, you and your family have benefits through the Midwest Coalition of Labor (MCL). For a brief explanation on Life Insurance, please click here. Open enrollment will be from October 1, 2023 through November 30, 2023. Please click here to get started or call MCL Insurance Hotline at 888-212-7822.
Please click here for the MCL Benefits Informational Booklet. They now offer lodging benefits. Please click here for information.
---
MOST Project Management
MOST has scheduled Project Management Training to be held February 4-9, 2024 in Kansas City. Applications must be received no later tham Friday, November 10, 2023. Please click here to apply.
---
Participant Portal
Boilermakers National Funds has established a Participant Portal where you can get more information about all of your benefits. Please click here for the link.
---
Funds Flash Annual Notice
Please click here for information on the 2023 Summary Plan Description and Benefit Improvements for Local 647 Members.
---
647 Apparel Store
The Local now has a website where you can purchase 647 apparel and have it shipped directly to you. Please click here for the link. If you need assistance, the contact information is at the bottom of the linked page.
---
Local Lodge 146 Lockout Fund
Please click here for more information on how to support the locked out members of Boilermakers Local Lodge 146.
---
Telehealth Providers
Please click here to read information on Updates to Telehealth Providers, Virtual Second Opinion and Preventative Services available to members.
---
Current MSHA
With the current economics, the mine production is at an all time high and is working at capacity. We expect the heavy maintenance workload to continue . Therefore, we would like to stress the importance of having a current MSHA. There will be a few classes provided by the hall and you may also pay to get it at the Hibbing Community College. Please click here for more information on taking classes at the College. If you do receive MSHA from another source, please let Rich know.
---
Pension Beneficiary Forms
Please click here for information on the new Beneficiary Designation Form for non-retired participants.
---
EPRI
Attention Journeymen:
Local 647 is now an EPRI (Electric Power Research Institute) qualified certification center. If you intend on keeping our ability to be riggers at our nuclear facilities, refineries or the Xcel fleet, you will need this qualification. The qualification consists of a written exam and a hands-on exercise that needs to be done on our rigging structure at the Ramsey hall. The written exam can be taken in Ramsey or Mandan and can be taken prior to the hands-on exam. Once you have taken the written exam, you do not have to rush to get the hands-on done as there is no expiration date on the written. To become qualified, you will need to do both.
There is a pretest available on the Boilermaker LMS website. If you do not take the pretest, you most likely will not pass the written exam. To take the pretest contact Rich, he will compile a list and we will get you registered on the website.
We will have a crane available at least twice a year for the hands-on exam. We can accommodate about 15 per day for that portion. Get signed up for the written exam sooner than later for a shot at the hands on portion before we fill up.
Fraternally,
Carey Kowalski
---
Certified Welding Inspector Scholarship Program
The Executive Board and membership voted to start a Certified Welding Inspector Scholarship Program to assist members in attaining the Inspector certification. There have been many requests from area contractors for Boilermakers with a CWI certification; and in recognition of this need the Executive Board and membership approved this program. Please contact Luke for details if you are interested.
---
Insurance Eligibility Problems
If you are having insurance eligibility problems you need to go to the Boilermakers National Funds website and fill out a new Coordination of Benefits form. Please click here for the website.
---
Financial Advisor
Anyone that is thinking of retirement or investing is encouraged to contact MassMutual Wisconsin. Please click here to see the products and services that are available as well as contact information.
---
Want to be a Boilermaker?
Please click here for dates and times to apply to start your career as a Boilermaker.
---
Want to form a Union?
Are you interested in forming a Union within your workplace? If so, please click here for more information.
---