Boilermakers Local 647
Proudly serving Minnesota, North Dakota, and South Dakota since 1936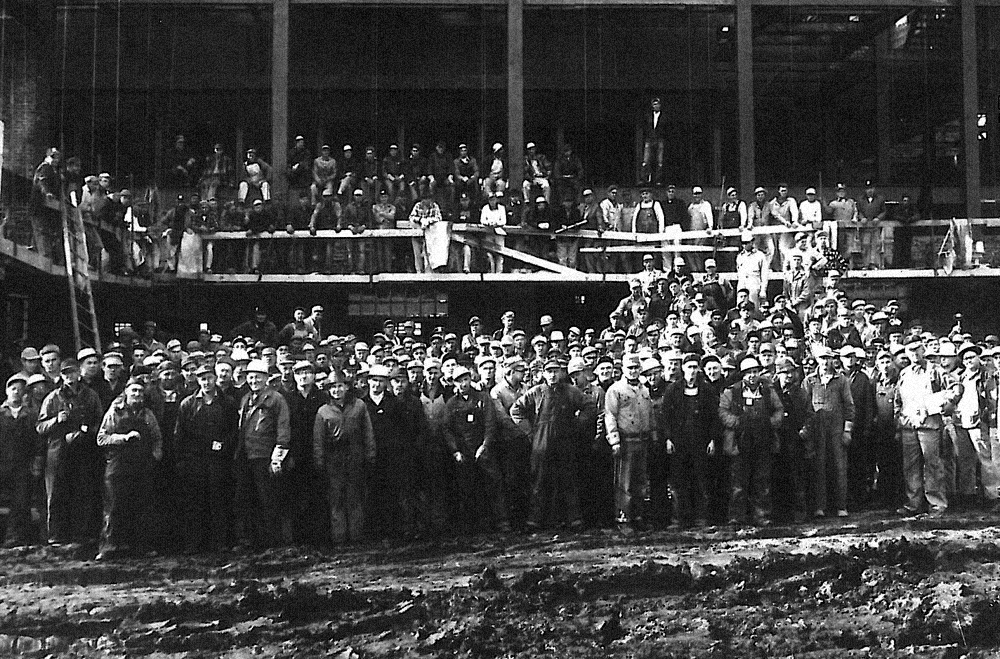 ---
Current

News and Events 

ND Democratic/NPL
The North Dakota Democratic/NPL is holding a series of Public Hearings.
The goal for these meetings is to have North Dakotans and Dem-NPLers have a greater say in the platform and give some of our stakeholders a greater say in the platform. So far, hearings have been scheduled for Bismarck, Fargo and Minot. The dates and locations are:
2/2/2018  Bismarck Labor Temple-1323 E Front Ave, Bismarck 6:30 PM
2/6/2018  Fargo Labor Temple-3002 1st Ave N, Fargo 6:30 PM
2/10/2018  IBEW Union Hall-125 35th Ave NE, Minot 3:00 PM 
---
2018 Caucus
Dear Boilermakers Local 647 Member:
In a couple of weeks, Minnesota's political parties will begin the process of selecting their endorsed candidates for Governor and other statewide offices; the U.S. Senate, U.S. House of Representatives and the Minnesota House of Representatives.
I know we all like to bitch about politicians and our elected officials, but I've always believed that you can only complain if you show up to vote and participate in the process.
The first step is going to your local precinct caucus on Tuesday, February 6, 2018.  Here is basic primer on attending your local caucus.
WHEN AND WHERE WILL 2018 PRECINCT CAUCUSES BE HELD?
The 2018 precinct caucuses will be held on Tuesday, February 6 at 7:00 p.m.  Specific locations have not yet been announced.  They will be released sometime in mid-January.  You can click here to visit the Minnesota Secretary of State's website to find your local precinct and where it will meet.
WHO CAN PARTICIPATE IN A CAUCUS?
Pretty much anyone can participate in local caucuses. You just have to be eligible to vote in the November 2018 general election and live in the precinct. You also must generally agree with the principles of the political party hosting the caucus, but it doesn't mean you have agree with everything in the party platform.
WHAT HAPPENS AT THE CAUCUS?
Each political party runs their caucus meetings a little differently, so check with your preferred political party for specifics. Generally, there are three main activities at a caucus:
Local organizing.  Campaigns are run mostly with volunteer help and politicians remember who helped get them elected.
Building a party platform. This is the resolution process. They start at the local precincts and work their way up through Congressional District Conventions and then to the State Convention.  We expect a push on the DFL side to prevent mining in Northern Minnesota, opposition to pipelines and elimination of all fossil fuel generation plants.  On the Republican side, we expect to see some anti-union measures like Right-To-Work and opposition to Prevailing Wage and PLAs.  Having representatives of labor in the room can help prevent these measures from moving forward.  We will also provide you with some draft resolutions to introduce if you attend.
Choose delegates who will endorse candidates at future conventions.  This can be the frustrating part, mainly because the process can vary from location to location and it remains just the first step.  In crowded caucuses with large turnout, the competition to be selected as a delegate to the Congressional and ultimately the State Conventions can be extremely competitive.  In more rural precincts it can be much easier.  Each political party has different ways of choosing delegates at the precinct level caucus.  Contact your party for more information.
RIGHT TO TIME OFF WORK TO ATTEND CAUCUSES
You have the right to take time off work to be at a precinct caucus or political party convention (if you're a delegate or alternate).  You must give your employer ten days' written notice.
Again, the 2018 elections are going to be important for our union.  Let's make sure our voices are heard, both at local caucuses and next November.
Matt Olsen
MN PAC Chairman 
---
Pension Beneficiary Forms
Please click here for information on the new Beneficiary Designation Form for non-retired participants. 
---
EPRI
Attention Journeymen:
Local 647 is now an EPRI (Electric Power Research Institute) qualified certification center.  If you intend on keeping our ability to be riggers at our nuclear facilities, refineries or the Xcel fleet, you will need this qualification.  The qualification consists of a written exam and a hands-on exercise that needs to be done on our rigging structure at the Ramsey hall.  The written exam can be taken in Ramsey or Mandan and can be taken prior to the hands-on exam.  Once you have taken the written exam, you do not have to rush to get the hands-on done as there is no expiration date on the written.  To become qualified, you will need to do both.
There is a pretest available on the Boilermaker LMS website.  If you do not take the pretest, you most likely will not pass the written exam.  To take the pretest contact Rich, he will compile a list and we will get you registered on the website.  
We will have a crane available later this summer for the hands-on exam.  We can accommodate about 15 per day for that portion.  Get signed up for the written exam sooner than later for a shot at the hands on portion before we fill up.
Fraternally,
Carey Kowalski
---
Minnesota Mining
We encourage all members and their families to submit an email to the U.S. Forest Service in opposition of the proposed lease withdrawal of thousands of acres of mineral exploration and mining development in Minnesota.  The Boilermakers support mining in Northern Minnesota as it provides good paying jobs in an area that is in desperate need of them.  Please take a few minutes and click here for more information and to submit your opposition.
---
Certified Welding Inspector Scholarship Program
The Executive Board and membership voted to start a Certified Welding Inspector Scholarship Program to assist members in attaining the Inspector certification.  There have been many requests from area contractors for Boilermakers with a CWI certification; and in recognition of this need the Executive Board and membership approved this program.  Please contact Luke for details if you are interested.
---
Educational Trust Fund Created
An educational turst fund has been set up for the children of Thad Lais to help them with their future education.  If you would like to donate please make a check payable to: Thad Lais Children's Memorial Fund and drop off or mail to any Wells Fargo Bank location.
---
JMEQ Testing/Journeyman Upgrades
The Local has been notified by the International that the deadline for journeymen upgrade/equivalency training has been extended until January 1, 2016.  Any Journeyman that has not gone through the Apprenticeship must have the JMEQ tests along with Journeyman upgrades completed before the deadline.  
---
Justice for MN Terex/ASV Workers
The NLRB has granted the International Brotherhood of Boilermakers and Local 647 the Gissel Bargaining Order.  Terex is required to return 13 terminated employees back to work and bargain with the Union.  Please click here for the article with more information. 
The International and Local #647 are still waiting to hear from the NLRB in regards to the objections the company raised in the Administrative Law Judges Gissel Bargaining Order.
---
Amendment to Referral Rules
Please click here for information on the offical notice of the Amendment to the Model Referral Rules regarding employment through NTD contractors.  Also, please click here for information on the qualifications that are required to be on the tank builder out of work list.  This amendment will become effective June 1, 2015.  Please click here to see a copy of the current Referral Rules. 
---
 M.O.S.T. Drug Policy
Please click here for information on the M.O.S.T. Drug Policy changes effective August 31, 2015.  
---
Insurance Eligibility Problems
If you are having insurance eligibility problems you need to go to the Boilermakers National Funds website and fill out a new Coordination of Benefits form.  Please click here for the website.
---
Financial Advisors
Anyone that is thinking of retirement or investing is encouraged to contact Principal Financial Group. Please click here to see the products and services that are available as well as their contact information.
---
 Want to be a Boilermaker?
Please click here for dates and times to apply to start your career as a Boilermaker. 
---
   Want to form a Union?
Are you interested in forming a Union within your workplace?  If so, please click here for more information.
---
TWIC Enrollment
The Local is encouraging members to get a TWIC card for upcoming work.  For pre-enrollment and to schedule an appointment click here. To schedule an appointment for Bismarck, ND (Thursday only) please call 701-223-4424, for Dickinson, ND (Tuesday through Thursday) call 701-483-6559.  The cost for the card is $128.00.  If you have any questions please call the Ramsey Hall. 
---